TELEPHONE CONSULTATIONS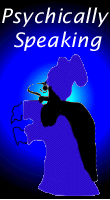 For clients who live beyond appointment distance or those seeking consultation by phone, telephone readings are available but must be scheduled by appointment.
The charge for the reading is $80.00 and usually lasts between 10 and 15 minutes. Payment for the reading is by a valid MasterCard or Visa account number and expiration date. Your credit card will be processed prior to the consultation.
To schedule a telephone consultation, e-mail
Phil
or call
607.539.1143
.
For people in different time zones, appointment times will be for the Eastern Time Zone.
Purchase a telephone reading as the perfect
gift idea
.
Your reading will be recorded on a CD and mailed to you.
---