MAIL READINGS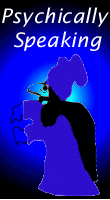 Mail readings are available at a cost of $80.00. A picture for consultation is helpful and pictures of immediate family and friends are welcome. You may ask questions, within reason (five to seven questions) and Phil will supply other pertinent information to you. The readings are done and returned to you on a CD, along with the photographs you sent, which can take 2 to 4 weeks for delivery.
Please send check or money order for $80.00 along with your letter and photographs to:
Phil Jordan, Psychic
Box 26
Candor, NY 13743
Be sure to include your name, address, telephone number and e-mail address, if available.
Purchase a reading as the perfect
gift idea
.
---