SHOWS and FUNDRAISERS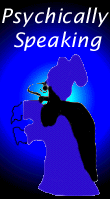 Phil is doing a very limited amount of public performances and fundraisers. A public performance is typically accomplished in 2 sessions consisting of a 45 minutes session, an intermission and an additional half hour session. The first part of the performance will have Phil doing general readings on individuals he randomly selects from the audience. During the second part of the performance, Phil will take specific questions from the audience. These questions may range from anything related to psychic phenomena to lost items. Public performances and fundraisers are in limited supply and will be scheduled only 8 weeks ahead of the event. The current charge for a public performance or fundraiser is $450.00.
To schedule a house party, public performance, or fundraiser, e-mail
Phil
at
607.539.1143
.
Barb reviews the calendar and provides suggestions for availability and discusses your needs with Phil.
---